Tesla Model 3 production is ramping up and deliveries are increasing across the United States.  They have confirmed that Tesla has hit the 200,000 vehicle sales and Elon has claimed that the Model 3 has become the top selling small to midsize luxury car in the United States.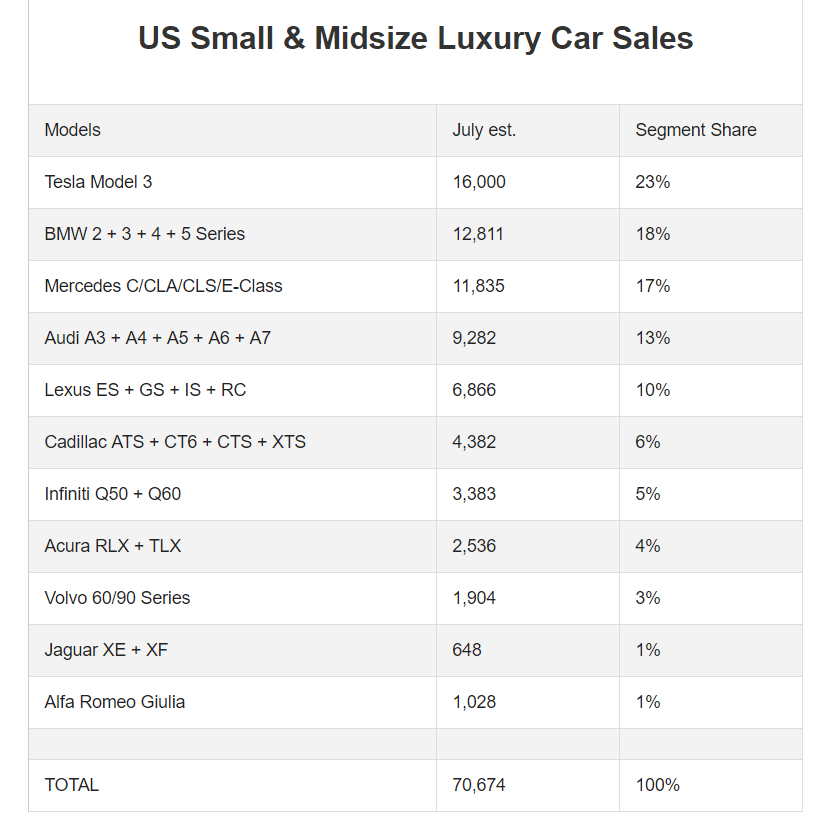 CleanTechnica gathered data to produce a chart on Tesla sales.  They estimate around 11,000 Model 3's were in transit to their eager owners at the end of June.  However, the speculation is that they were being help until July so that Tesla would not hit the 200,000 mark until the beginning of Quarter 3 in order to delay the US federal tax credit phaseout.
It's a clear indication that a major disruption in the auto industry is well underway and will only increase in the future with Tesla and electric cars in general.